Residential Passenger Elevator
Residential Passenger Elevator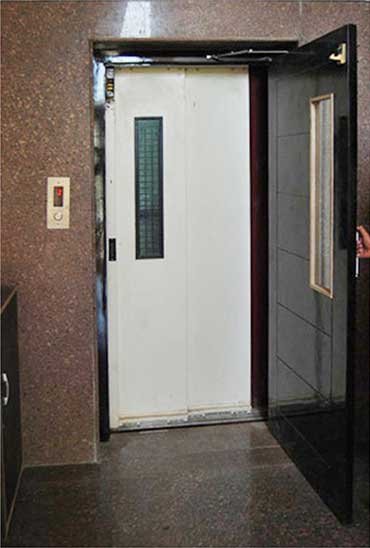 Equipped with necessary infrastructure and large distribution network, we are reckoned as a renowned manufacturer, wholesaler and distributor of Residential Passenger Elevator in the market. The interior walls of this Residential Passenger Elevator has been fabricated by using superior quality mild steel. Equipped with programmable logic controller, auto fault displaying mechanism and fault detection capacity, the offered elevator is also available with glass doors facility.
Tips For Choosing a Passenger Elevator
For taking people from point A to point B in a vertical direction, one can use passenger elevator. It is a simplest form of transport in any building. Based on the floor space available, the passenger elevator capacity is decided. This elevator is generally made in capacities, from 4-26 passengers and speed ranging from 0.5 Meter/sec-2.5 Meter/Sec. Type of building and passenger traffic movement are also factors to be considered upon deciding the passenger elevator. There are different elevators for buildings, like Commercial, Residential, Shopping Mall, etc. Both, manual door and auto door passenger elevators are available in varied prices. Here, one can find all kinds of passenger elevators with varied aesthetic choices for interior, flooring & false ceiling.
Clients Scope:-
Based on the GA drawings, create the shaft (230mm brick / 150mm RCC Walls) and Machine Room Slab (along with Pockets).
Mason with material for minor work for builder, like door fixing, pocket cutting, grouting, etc.
Temporary connection of power for erection and testing work.
Scaffolding till the erection time, that is, around 30 days.
Access to Machine room, supporting beams, machine beams, pit ladder, etc.
Power supply (415 Volts, 3 Phase, 4 Wires with Neutral, 50 Hz. & 230 Volts 1 Phase) MCB/JUNCTION BOX near control panel
Capacity : 4 to 12 Persons
Speed : The speed of travel ranges from single speed of 0.7 m/s to variable speeds up to 1.5 m/s.
Features:
Heavy load bearing capacity
Requires less maintenance
Sturdy construction
Optimal performance